25 April 2015 was a Saturday and a public holiday in Nepal. Offices and schools were closed and people were either staying at home with their families or enjoying their holiday shopping, traveling or picnicking outside. Just before midday (at 11.56 NST), a normal spring day turned into the most dreadful day of Nepal's modern history. A powerful earthquake with a magnitude 7.8-8.1 rocked the nation and everything was shattered into pieces. Thousands of Nepalis lost their lives and millions were left homeless.
While relief and rescue work continues, a series of powerful and moving images have emerged and spread on social media. We pick 25 such images that had a tremendous emotional impact on us.
The Last Embrace: Manisha Rijal (22) and Nishant Khadka from Jhapa, Eastern Nepal, had been holidaying in Kathmandu after getting married less than a year ago. They were found dead embracing each-other in the ruins of the Dharahara Tower.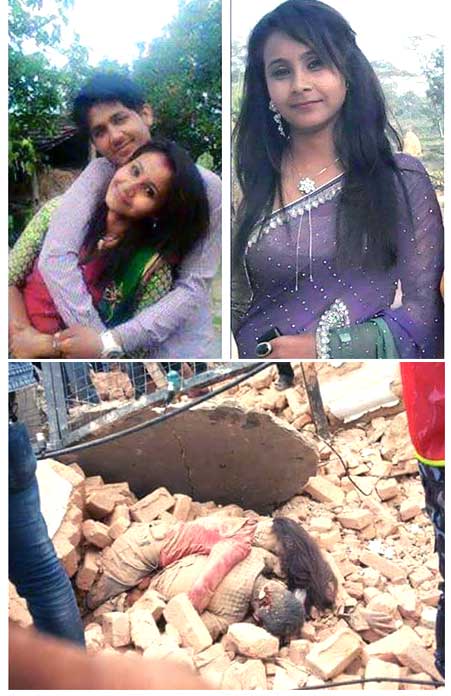 Your Loss is Irreparable, The Whole Nation is in Tears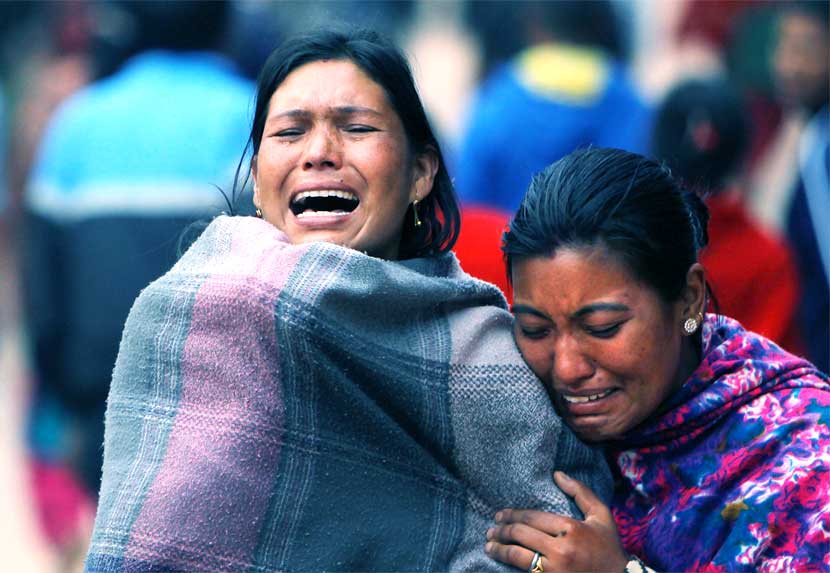 Four-year-old Abhishek Tamang is one of the patients receiving treatment outside Dhading hospital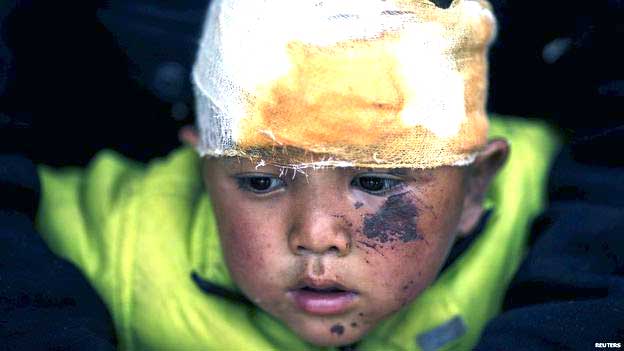 Bhutanese Prime Minister Tshering Tobgay Travelled Himself to Nepal with a Rescue Team, a Unique Example of SolidarityMarching Into an Uncertain Future 
Nepali Health Professionals Treat a Brain Injury